Community.
Honestly, that's one of the things we love the most about this little online place where we share a taste of our lives with you. Many of you have watched us grow over the past 9 years.
(Have we really blogged almost nine years?!)
You've shared our laughter and joys.
You've lifted us in prayer during crucial times.
You've rejoiced over answered prayer.
Wow.
This past weekend we celebrated 15 years of music ministry.
Yes, fifteen!
It was July 4, 1999 when we were first asked to share a concert at Seward's July 4th celebration. To say we were nervous would've been an understatement! No, we would never have guessed that we'd spend much of the next 15 years on the road, covering 42 states, and producing 12 music projects.
But isn't that the joy of serving the Lord?! We simply remain faithful each day. Seeking Him. Drawing near to Him in prayer. Resting in His presence. Serving in the doors He opens. And He has a way of taking our ordinary lives and making something beautiful. Whether your life touches a thousand or a few, it is for His glory alone.
We are very ordinary. With struggles, challenges, and shortcomings. We know that full well! But this weekend was a special landmark in the journey of our family's path. Its not about us, but about a God who can take the ordinary and transform it beyond our wildest dreams or imaginations!
And you've been a sweet, tremendous part of that journey. Thank you!
We're also grateful for the many of you in the blog world who have linked to this spot. That's the beauty of community! To make this easier for you, we've recently updated our blog button. Just copy the link in the box below to add to your blog or site.
If you add the web button, please comment on this post
with your website link! We certainly need each other's encouragement as we endeavor to
"
exhort
one another,
and so much the more as [we] see the Day approaching." Heb 10:25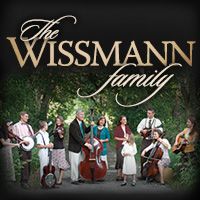 As mentioned, we just wrapped up our annual July 4th celebration.
Yes, we have lots of pictures to share!