A very happy and blessed 2014 to you, our dear readers!
During our family's annual Christmas gathering
(pictures coming soon)
, we sat around and each shared our personal highlights and created a 'list of gratitude' over the past year. What a sweet time of sharing together and rejoicing in the Lord's continuing work in each of our lives.
Added to our list was the many opportunities we've had to share music and ministry as a family. We certainly don't take this blessing for granted and are grateful for the many of you who regularly encourage us and lift us in prayer. We're entering this year with great excitement for what the Lord has in store.
In the theme of 'new beginnings', you've probably noticed our new blog look! Our
website
has been given a face-lift as well, and we're looking forward to adding new elements and getting our 2014 concert dates posted soon.
We're also looking forward to another year of blogging. Believe it or not, we're approaching our 1,000th post! As we share ministry tour updates interspersed with our home and family life, we love hearing from you readers. What would you like to see on the blog? We want this forum to be an uplifting haven of encouragement to you and your family.
Also, do you have a blog? Feel free to grab our new button for your site.
We'll hope to see you down the road in 2014. May the Lord richly bless you and your family as you press in to know Him more in the coming year!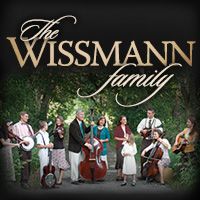 "Oh, how

great

is Your goodness,
Which You have laid up
for those who fear You,
Which You have prepared for those who trust in You
In the presence of the sons of men!
You shall hide them in the secret place of Your presence."
Psalm 31:19-20