Hurray! I finally have our CD sound clips embedded on our
family store
. The more I learn about websites and design, the more I realize how MUCH I have yet to learn!
In my quest to find an audio player to embed on our site, I've come across several widgets that are a great way to share music. Therefore, since I no longer need our
previous player
, I've adapted it with complete full-length songs from a variety of our recordings.
If you enjoy the music on our player, you are more than welcome to
grab the widget
and add it to your blog or site.
We only ask that you also post our handy Button: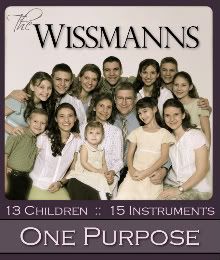 "I will give You thanks in the great assembly;
I will
praise
You among many
people
."